The most valuable resource we have is our people
We are proud of our employees. They are carefully selected individuals who have the professionalism, expertise, and pride to get the job done right — the first time. As training needs evolve, we meet those needs.
At Thompson you will increase your knowledge, sharpen your skills, and gain new experiences — whether on the job, in the classroom, or through online learning.
Our employees have a strong sense of belonging because they matter and their work matters.
View Benefits Package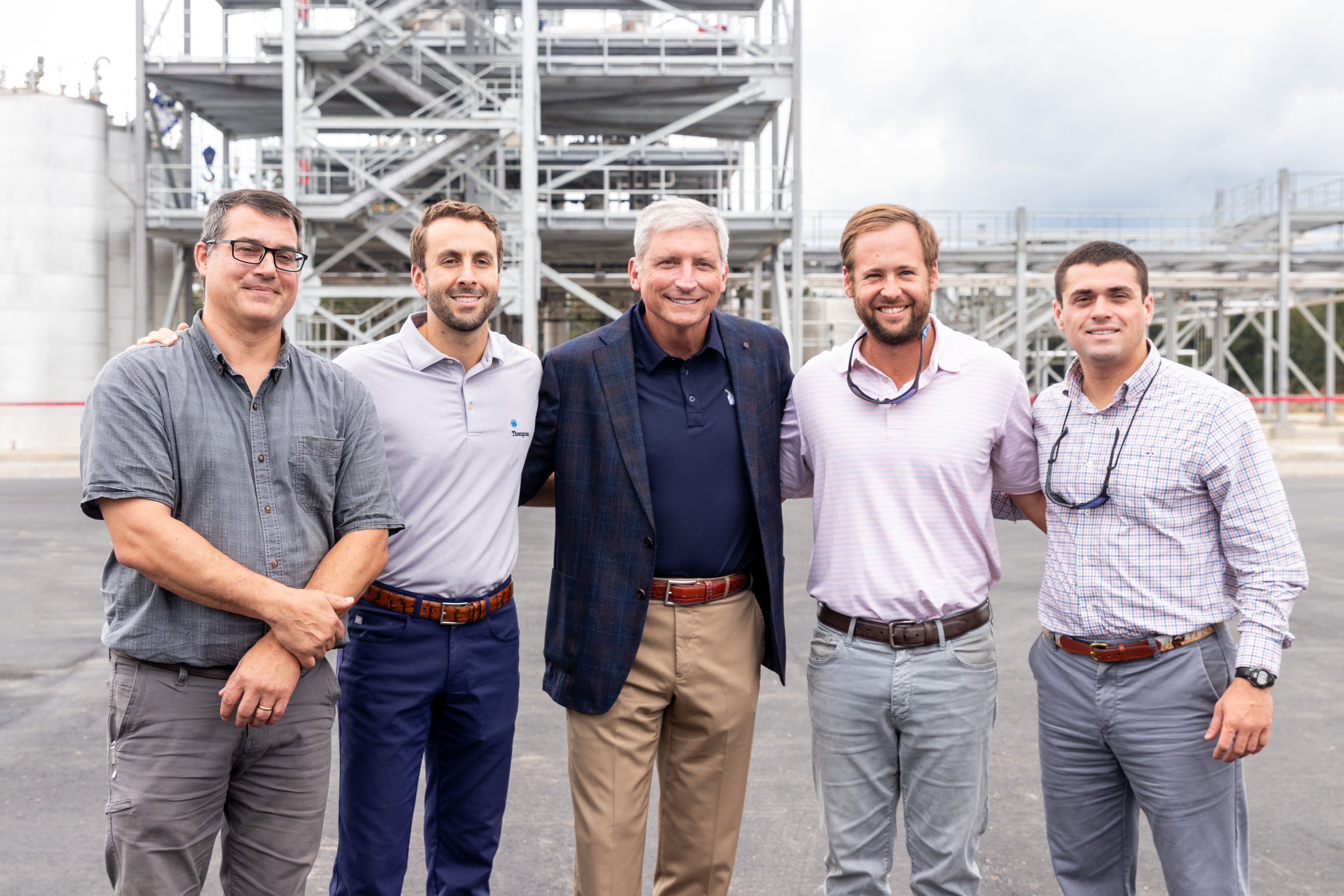 Join our team and help us
continue to build upon
our success and legacy of
quality workmanship
Intern opportunities and building your career
At Thompson Construction, our internships provide a meaningful, hands-on field experience to prepare you for a career in the construction industry. Interns are assigned to a job site and work to build their skills around construction management and the various business needs of the project. They work hand in hand with their project manager as well as their mentor to build the industry knowledge and leadership skills needed to make immediate impact upon workforce entry. Join us this summer and realize your potential!
Thompson Construction is the perfect place to start and grow your career. As an emerging professional we will provide you with ample opportunities to gain knowledge and experience. Through our Leadership Development Program (LDP) and other training opportunities, you will build the skills needed to become a leader.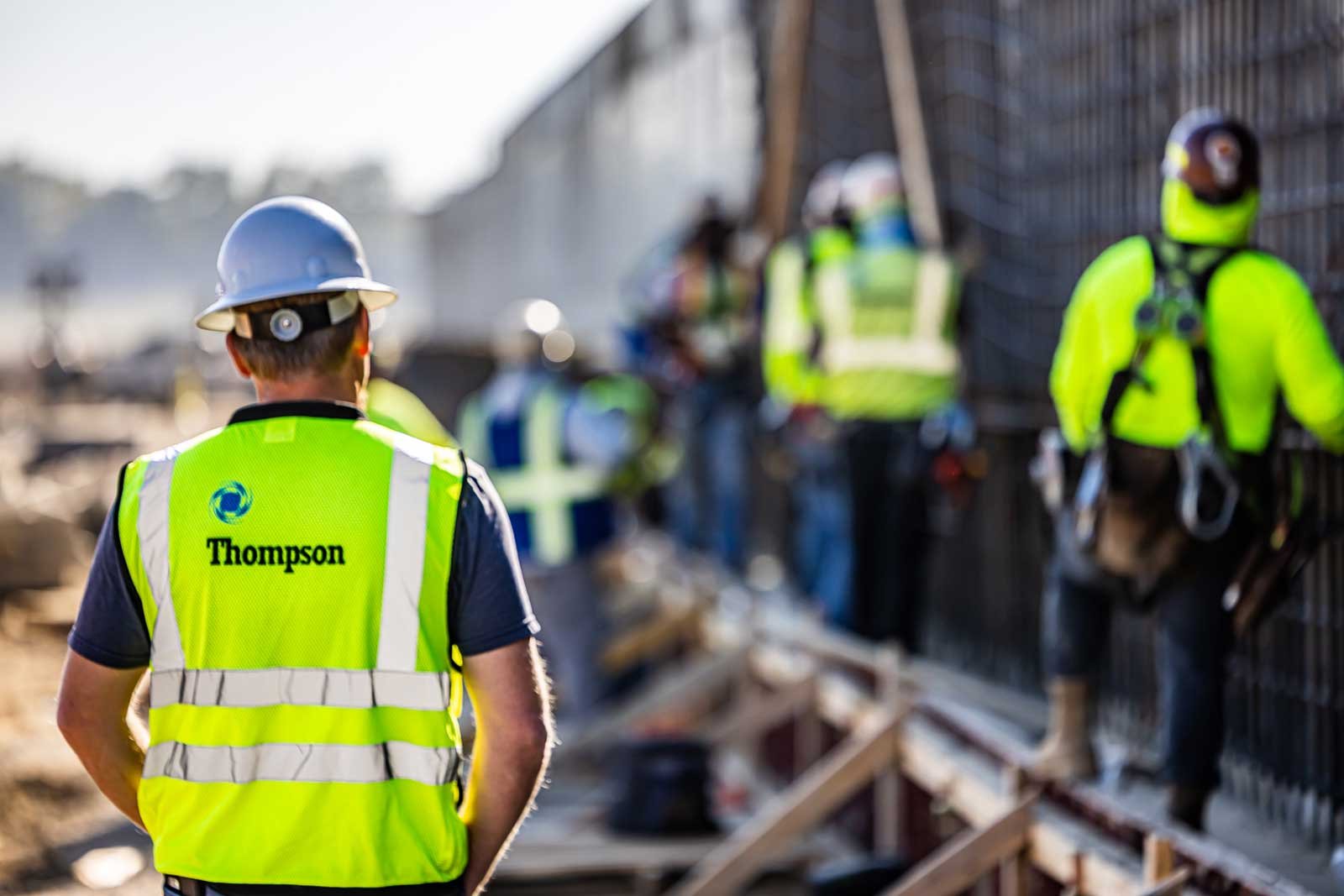 Our employees have a strong sense of belonging because they matter and their work matters.
Careers for veterans
Thompson Construction is proud to be an employer and active recruiter of men and women transitioning out of the military.
We believe that veterans possess the necessary leadership and technical skills to succeed at Thompson. We offer diverse employment opportunities in many areas and offer excellent compensation and benefits. We fully support, and are grateful for, the sacrifices made by our veterans and their families.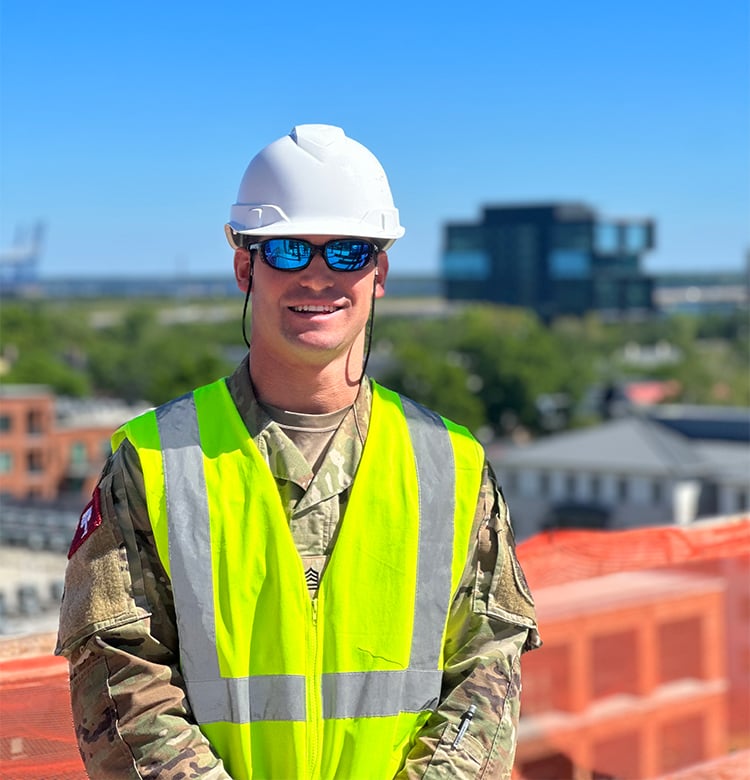 Why Thompson?
You'll love working for us